4-H Dairy Cattle Project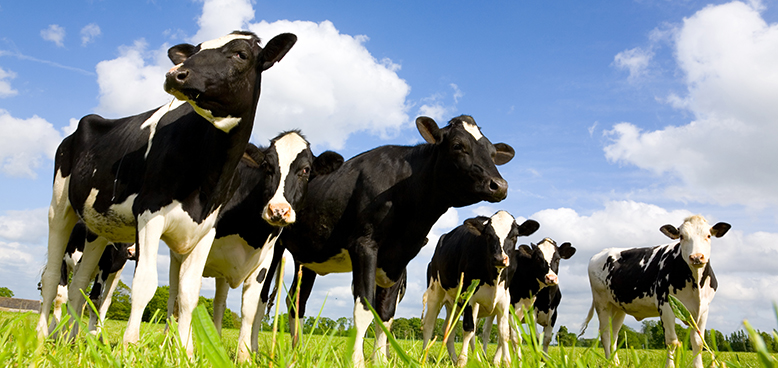 Are You Into It ?
The dairy industry is one of the foundations of agriculture. There's so much more to it than just producing milk! The dairy industry has become a sophisticated business and there's a lot to learn beyond exhibiting your project.
• Acquire skills in dairy production through ownership and care of dairy animals.
• Learn marketing, processing, distribution, consumption, and use of dairy products.
• Practice principles of cleanliness and sanitation in production and care of dairy products.
• Learn nutritive value of dairy products and promote their use.
Here's What You Can Do All Year !
Take Dairy Cattle Further !
Here are other opportunities to explore Dairy Cattle:

• Participate in regional or statewide quiz bowl events and judging contests
• Market and sell project animals to other 4-H'ers
• Start your own dairy herd
• Educate communities about the dairy industry
• Participate in a community service project, bringing ideas back to your community.
• Take part in the National Dairy Conference in Madison, Wisconsin
• Enjoy a summer internship working at a dairy farm
• Attend a local or state dairy show and listen to the judge give oral reasons on the classes
• Is it fair time? Consider showing in your County Fair dairy show or the Kansas State Fair.
• Contact your county KSU Extension Office for other local workshops, activities, and events
• Interested in a college education in animal science or veterinary medicine? Talk to your local KSU Extension office for more information.
A Skill I Learned...